COST
Admission: Adults: $19.95+ Child : $5.95+
Parking: $10 Car or $16 RV/Bus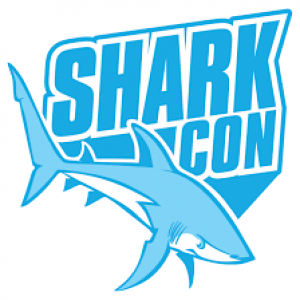 SHarkCon comes back bigger and better in 2022 with the stars of the shark world, celebrities, photographers and more!
When you experience SharkCon, you will dive deep into the world's oceans. Everyone is connected to the ocean, but there are so many more secrets to learn about its amazing inhabitants. SharkCon is an event suitable for the casual consumer of shark lore, to the most intense aficionado of shark science. If it's about sharks, it's at SharkCon!
SharkCon is a full-fledged "Con" in every way. There are numerous FREE engaging activities for you and the kids to sink your teeth into, but that's just where the fun-frenzy begins. There are speakers from Shark Week, National Geographic, and Animal Planet.. There are over one hundred vendors of shark and ocean-related merchandise, including, but not limited to jewelry, art, clothing, & collectibles. Learn how you can enjoy the ocean even more with indoor scuba diving with professionals as well as other water sports.
SharkCon is more than just a great time. It is an event dedicated to raising awareness about shark and ocean conservation. It raises money for ocean and shark conservation efforts, which are undertaken by our partners at SharkCon. We want to ensure the health of the oceans for generations to come! All of this great SharkCon wonder is included in the price of admission.
SharkCon has invited groups in the local community, such as Tampa Bay Watch & Florida Fish and Wildlife, as well as global organizations, such as National Geographic and OCEARCH. There are numerous free engaging activities for families to sink their teeth into. This year features speakers from this year's National Geographic's SHARKFEST as well as scientist and personalities from Aquariums, Field Research, Shark Week, & Animal Planet. There are over 150 vendors of shark & ocean related merchandise & a dozen non-profits to engage guests & show them how they can get involved in saving the oceans. Guests also have the opportunity to have some physical fun by trying indoor scuba diving with trained professionals sponsored by Trilogy Dive Center.