University of Tampa Commencement
COST
Admission: $0
Parking: $8 Cars or $16 Oversized Vehicles
ENTRY
US HWY 301 Entrance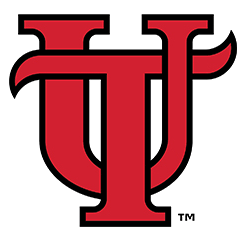 details
University of Tampa Commencement
At this time, the December commencement ceremony will be held in-person on Friday, Dec. 17, at 9:30 a.m. at the Expo Hall at the Florida State Fairgrounds.
All alumni who completed their degree during the pandemic are invited back to participate in this ceremony. Alumni who would like to participate in the in-person ceremony must complete the registration form by Tuesday, Oct. 26. Requests from alumni to attend the December ceremony that occur after Oct. 26 or walk-ins day of the ceremony may not be able to be accommodated. Alumni are also asked to bring their regalia that they received in their final semester. If you did not receive your regalia, please contact the University Bookstore in early November.
As you make arrangements to attend your commencement ceremony, please review the information below to ensure you and your guests have an enjoyable and safe celebratory ceremony.
Spartan Shield Health and Safety Guidelines
All graduates and their guests are required to wear a mask at all times, regardless of vaccination status, upon entering the Expo Hall. Masks must remain on unless individuals are actively consuming a beverage. Failure to abide by this policy may result in the individual being asked to leave the ceremony, regardless if they are a graduating student or guest.
In an effort to keep those in attendance safe and to help prevent the spread of COVID-19, graduating students and guests are strongly encouraged to not attend the ceremony if they ahve tested positive for the COVID-19 virus or have been exposed to somone who tested positive for the COVID-19 virus the two weeks leading up to the ceremony.
Graduating students and guests are strongly encouraged to visit the commencement website as the ceremony approaches for updates regarding the Spartan Shield Health and Safety Guidelines.
Guest Policy
Graduating students are not limited on the number of individuals who may attend the ceremony. Tickets are not required for the ceremony.
As has been done in previous years, the ceremony will also be live-streamed. The link to access the live-stream can be found on the University's commencement website the day of the ceremony. For additional information, including how to apply for graduation, register to attend the commencement ceremony, the upcoming Grad Fair, ordering graduation regalis and what items are and are not permitted inside the Expo Hall, please visit the December Commencement webpage.