2020 Exhibits & Competitions
educational fun
Learn and Grow
All the fun should be a little educational too, right!?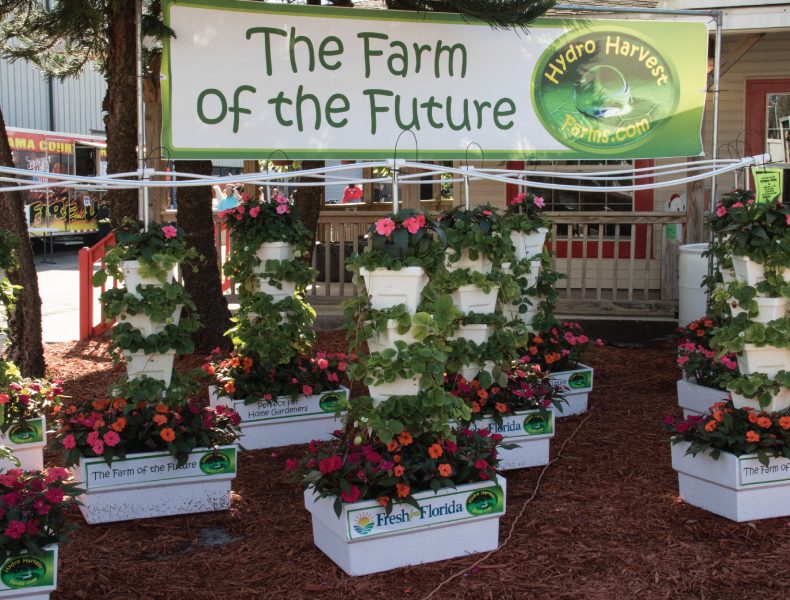 Ag-Venture
Ag-Venture is a hands-on learning experience designed to teach about the importance of where their food comes from. Learn just how large of an impact agriculture has in our everyday lives!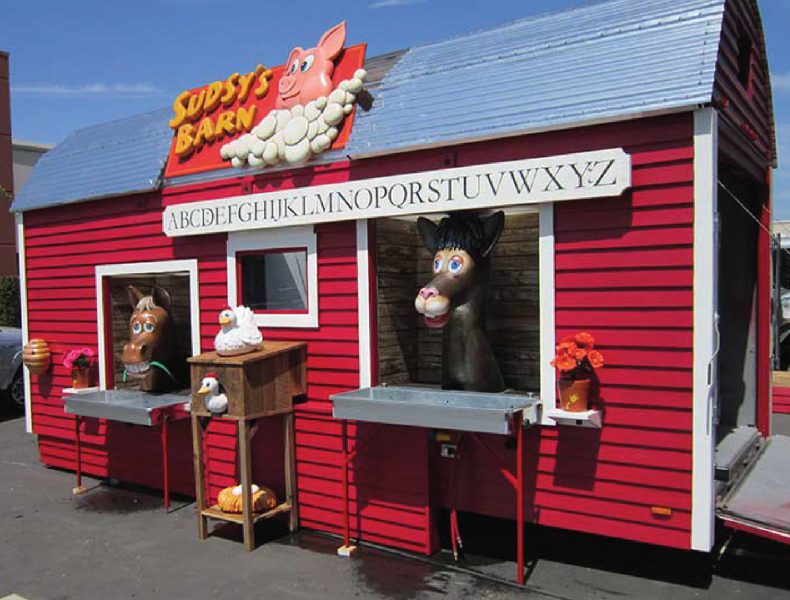 Sudsy's Barn
Sudsy's Barn is a one-of-a-kind hand wash station promoting clean hands nationwide. Meet colorful characters and get clean in this unique attraction. Simply put, it makes washing your hands FUN!
Giraffic Menagerie
Come face to face with some of the world's most majestic creatures, all at the Florida State Fair! Meet and feed Twiggs the giraffe and his exotic friends at the Giraffic Menagerie Petting Zoo.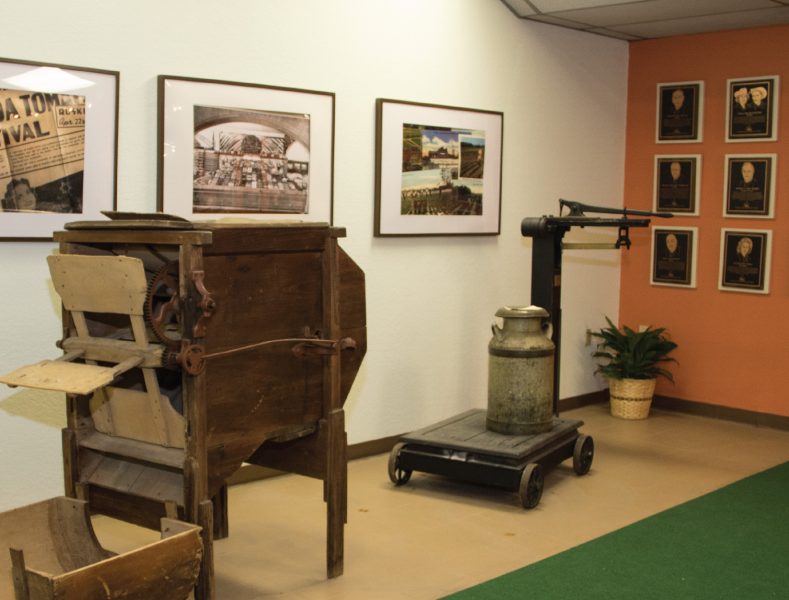 Agriculture Hall of Fame
The Florida Ag Hall of Fame is a hands-on showcase of Florida's wide variety of agricultural products. Learn about Florida's strawberries, citrus, bees, poultry, beef cattle, watermelons, insects and more.
Cracker Country
Immerse yourself in the life of a 19th century Florida pioneer. Visit authentic buildings and learn about home life, trade, commerce and transportation as it was in rural Florida just before the turn of the 20th century.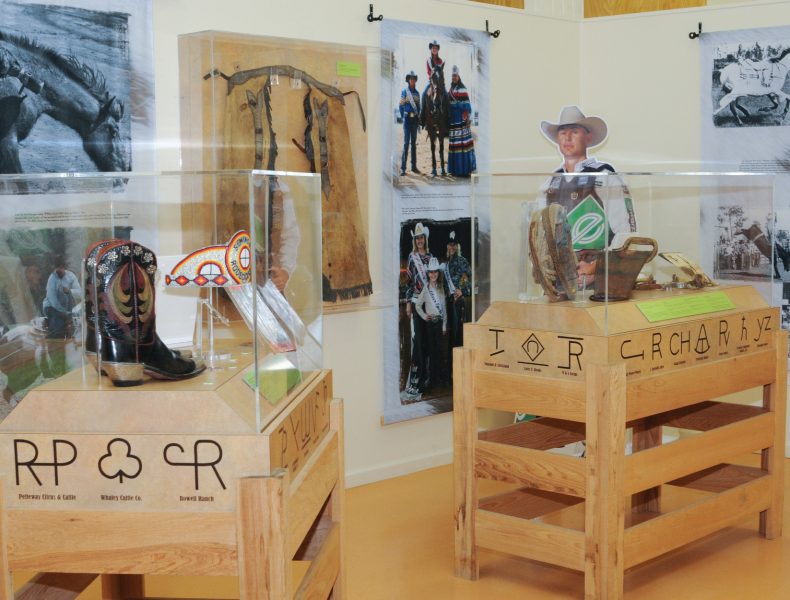 Cattle Ranching Museum
Experience 500 years of unique ranching traditions through personal stories, photographs, art and authentic artifacts in this exhibit presented by the Florida Cattlemen's Foundation.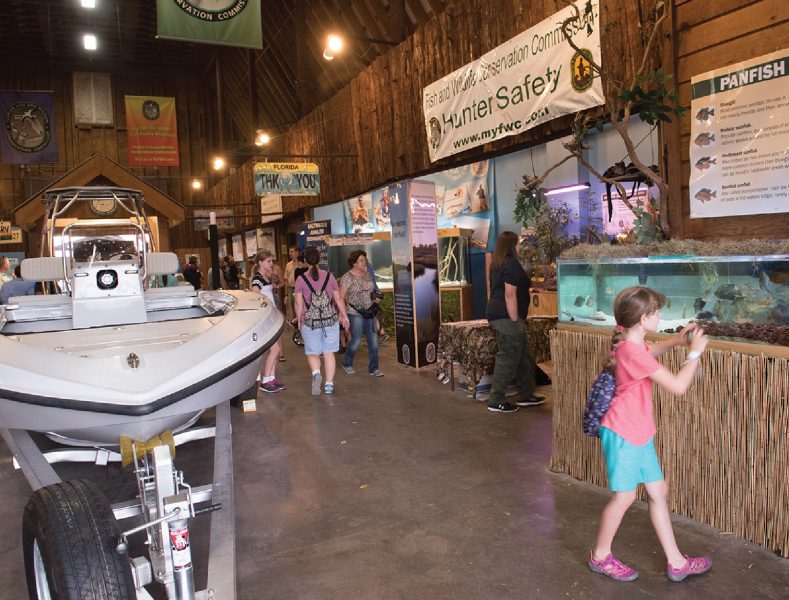 Florida Fish & Wildlife Exhibit
Discover some of the many ways to enjoy Florida's natural environment, such as hiking, fishing, boating, hunting and photography. Learn how you can become a "citizen scientist" and help FFWCC protect and preserve our fish and wildlife habitats.
Florida Forest Discovery
This exhibit features displays that highlight the ecological and economic value of Florida's forests. Meet foresters, fire fighters and scientists who share how their stewardship protects our forest lands…and how you can get involved!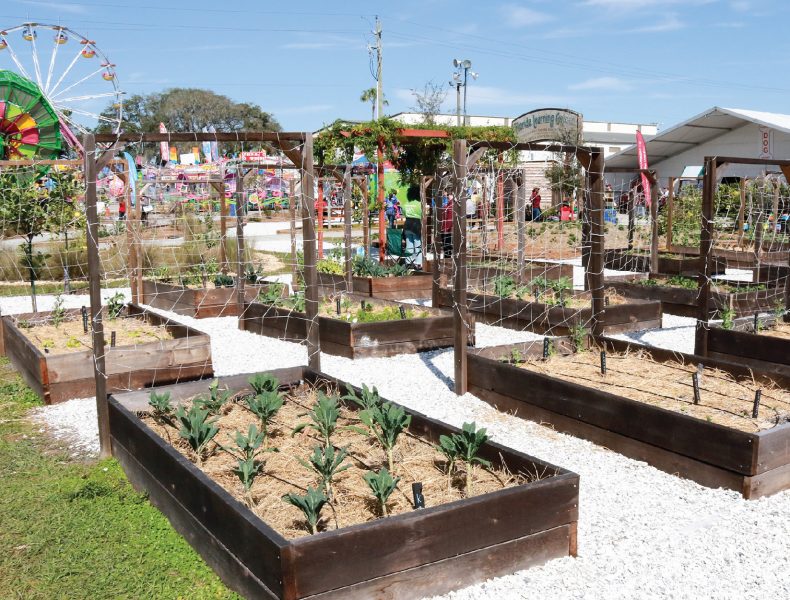 Florida Learning Garden
This year-round garden is maintained in partnership with Keep Tampa Bay Beautiful and local businesses to offer a working garden that educates the community on sustainable practices. Take a stroll around the garden to check out local plants, crops and more!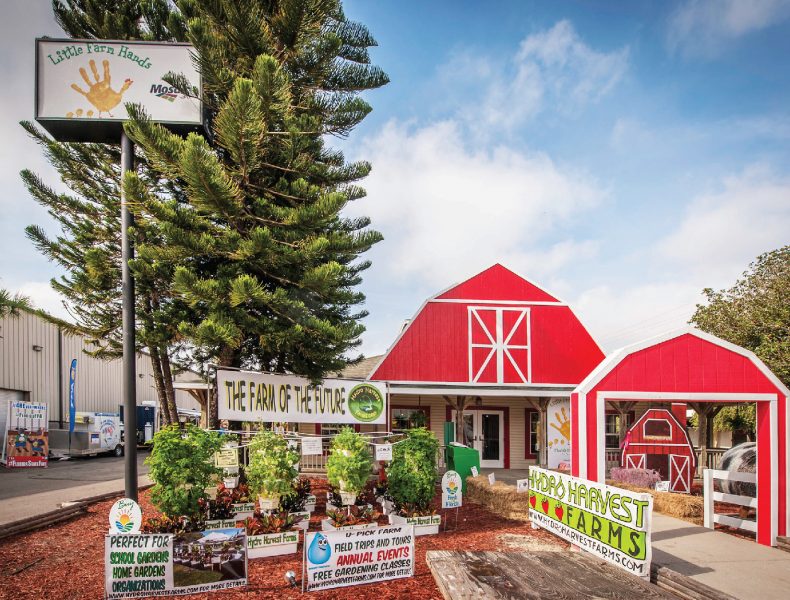 Little Farm Hands
Little Farm Hands is a hands-on agricultural education exhibit for kids aged 2-7. Children can experience the agricultural process, beginning at the farm and ending at the market.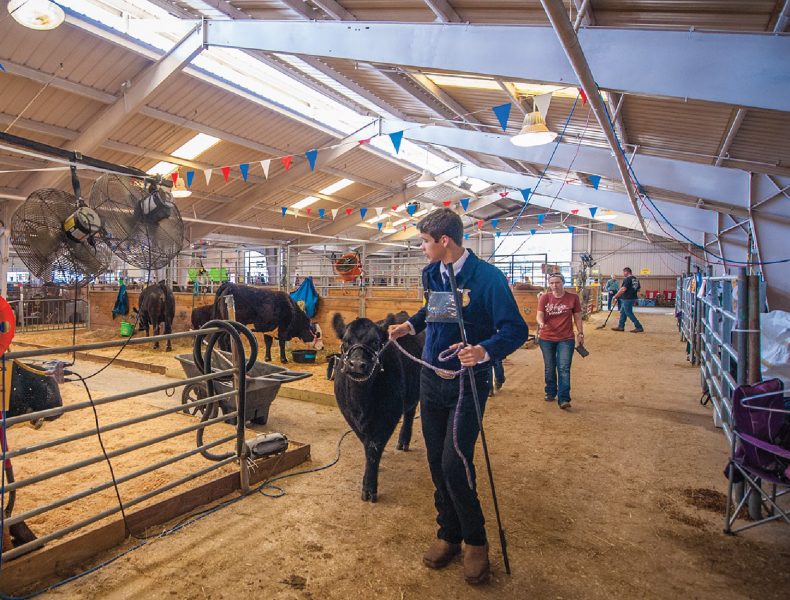 Livestock Barns
Learn about a variety of animals being shown by open and youth exhibitors from around the country. In the Livestock Barn, you can see beef and dairy animals, pygmy goats, dairy goats, sheep and swine.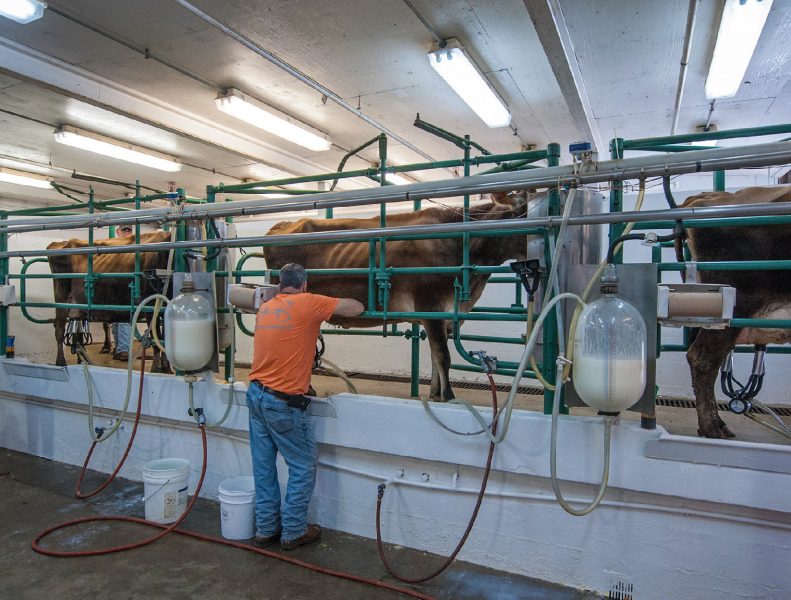 Milking Parlor
Ever wonder where your glass of milk came from? See a modern milking parlor in operation! Our Milk Man explains the work behind the process, and kids may even get a chance to help out.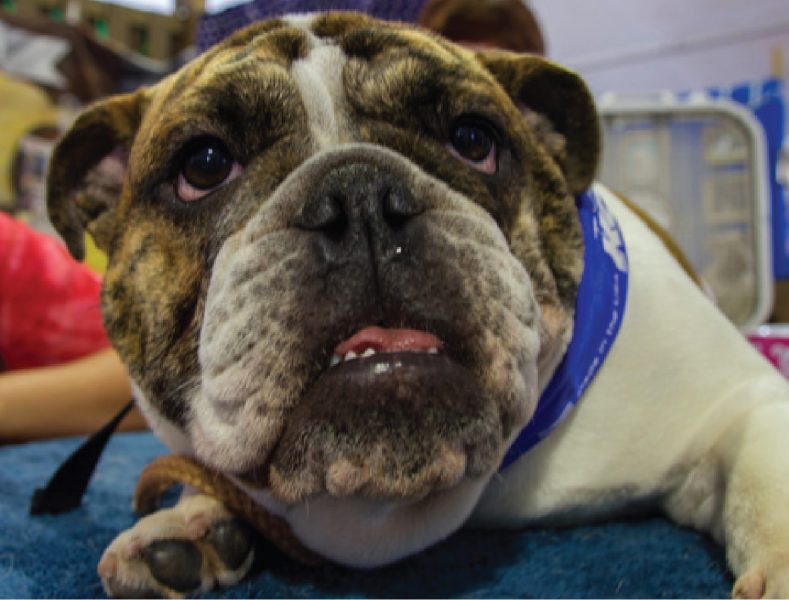 Paw Palace
The Purebred Dog Exhibition in the Paw Palace is an opportunity to learn about different breeds of dogs. See hourly demonstrations on agility, parades and more.
Power of Steam
Visit one of the largest collections of 19th and 20th-century working engines and learn how steam-powered Florida through the Industrial Revolution and beyond!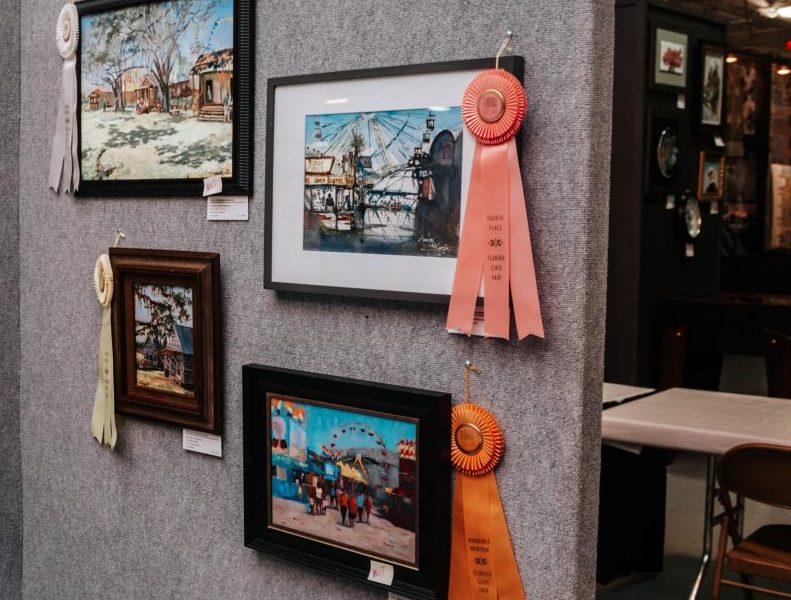 Creative Living Exhibits
Stroll through Florida Center to view works of art created and submitted to the Creative Living Competitions by talented individuals from all across the state of Florida!